After performance degrees in Piano, Organ and Jazz at Canterbury University and teaching English in Korea, Mokie completed her training as a piano tuner / technician ARPT with us in 2013.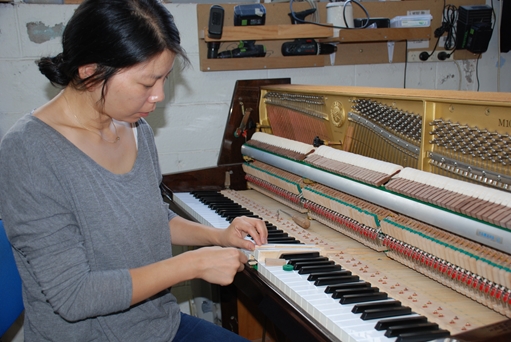 Mokie tunes and repairs pianos in the workshop and at customers homes..
Her delightful nature, innate musicality, meticulous practical work and attention to detail produce great work.